Mixed Hook Loop Totale Hook Bevestiging Kabel Wrap
HLX Brand Mixed Hook Loop Fastener is een single-component bevestigingsmiddel dat zich met zich meebrengt, vergelijkbaar met Omni-Tape bevestigingsmiddelen. Het is ontworpen om Mixed Hook Loop Fastener aan één kant te combineren. De Mixed Hook Loop Fastener wordt in afwisselende rijen gelegd, waardoor het de mogelijkheid is om op zichzelf te bevestigen. U heeft geen ander product nodig om er mee te gaan!
De achterkant is een vlakke nylonoppervlak, waardoor het ideaal is voor het naaien op kleding of tassen, evenals de bandbewerking, aangezien dit product een zachter gevoel tegen de huid heeft. Er is geen lijmsteun op deze Mixed Hook Loop Fastener
HLX produceert regelmatige Mixed Hook Loop Fastener in dubbelzijdige uitvoering. Met unieke urethaanbinding, 2-zijdig klitbanden is het ideale afstandhouder of bevestigingspunt voor bagage, sporttassen, tactische vistuig, orthopedische beugels en medische hulpmiddelen.
Certificering: ROHS / REACH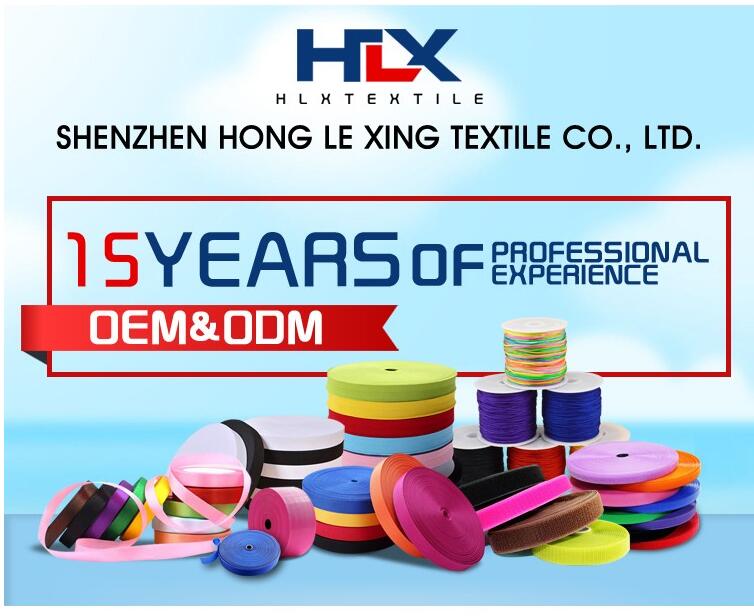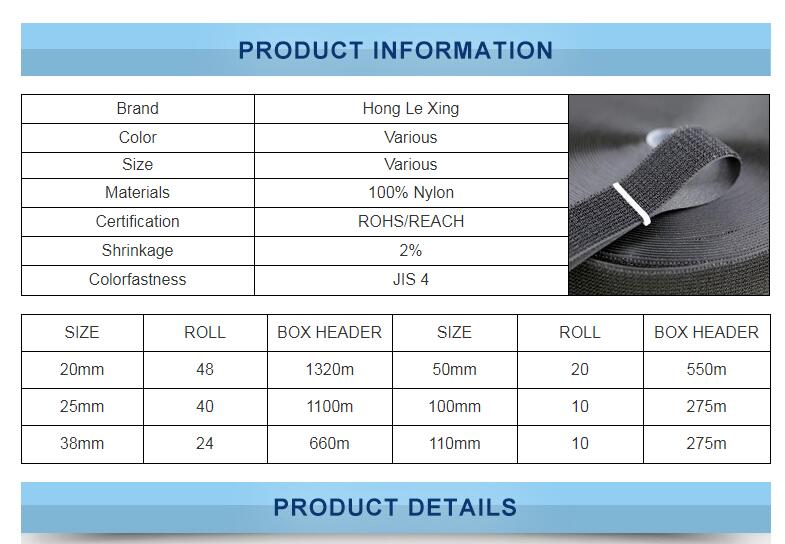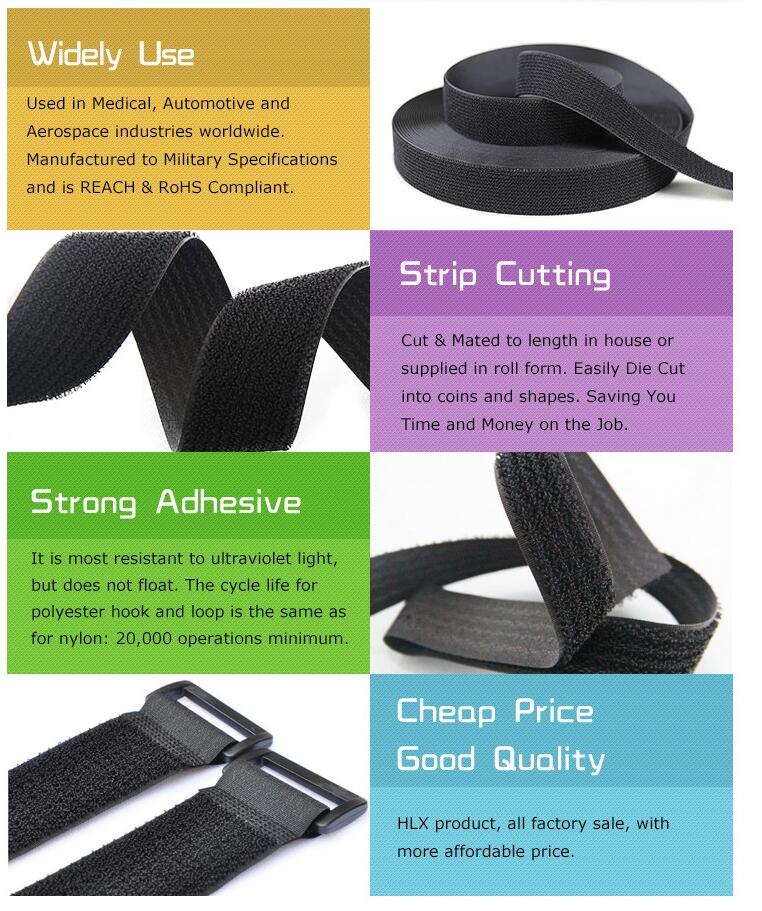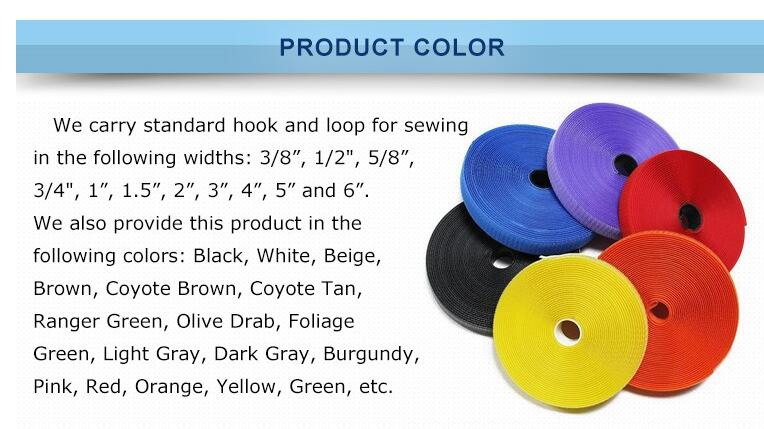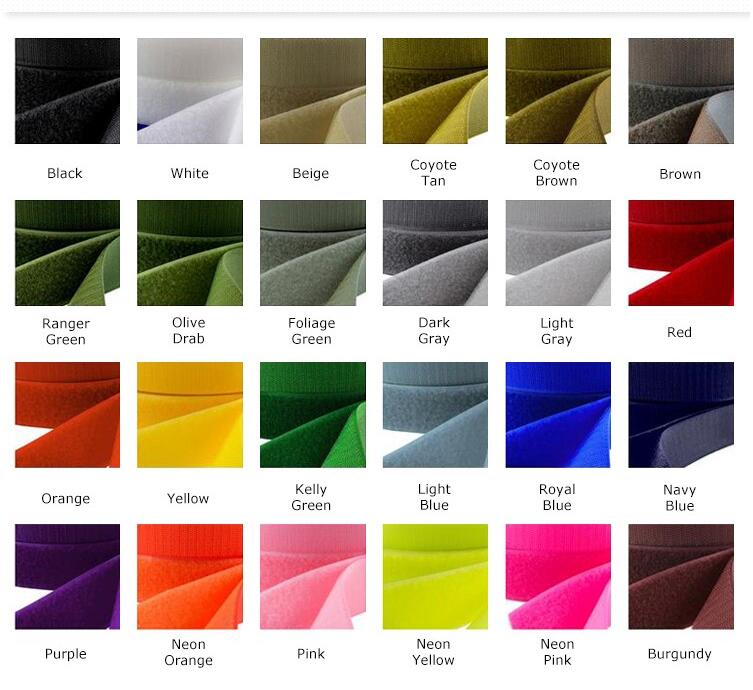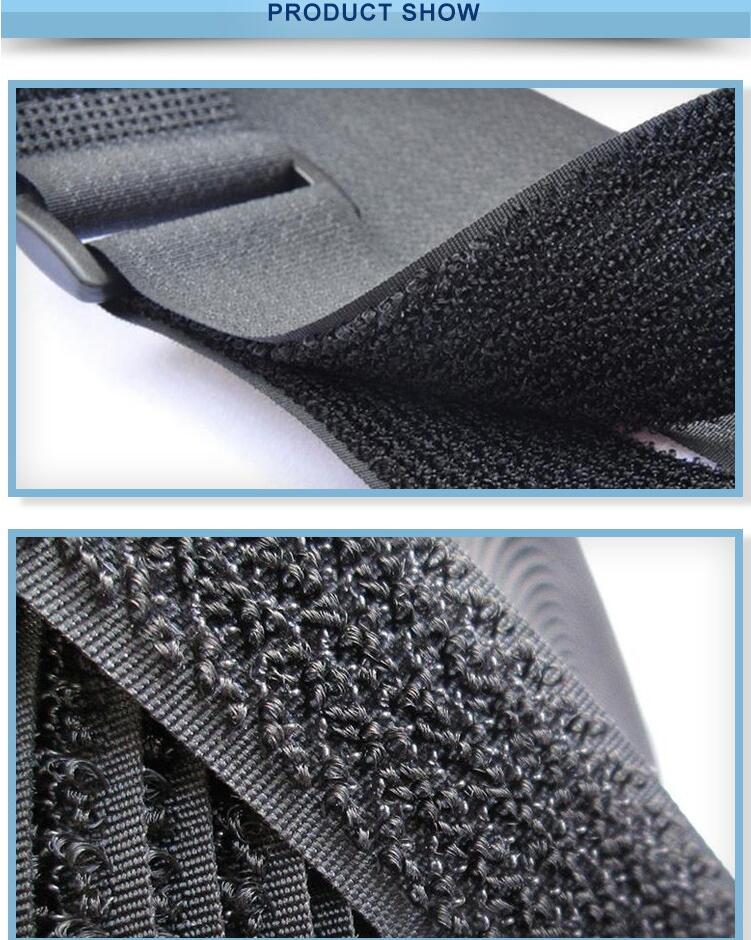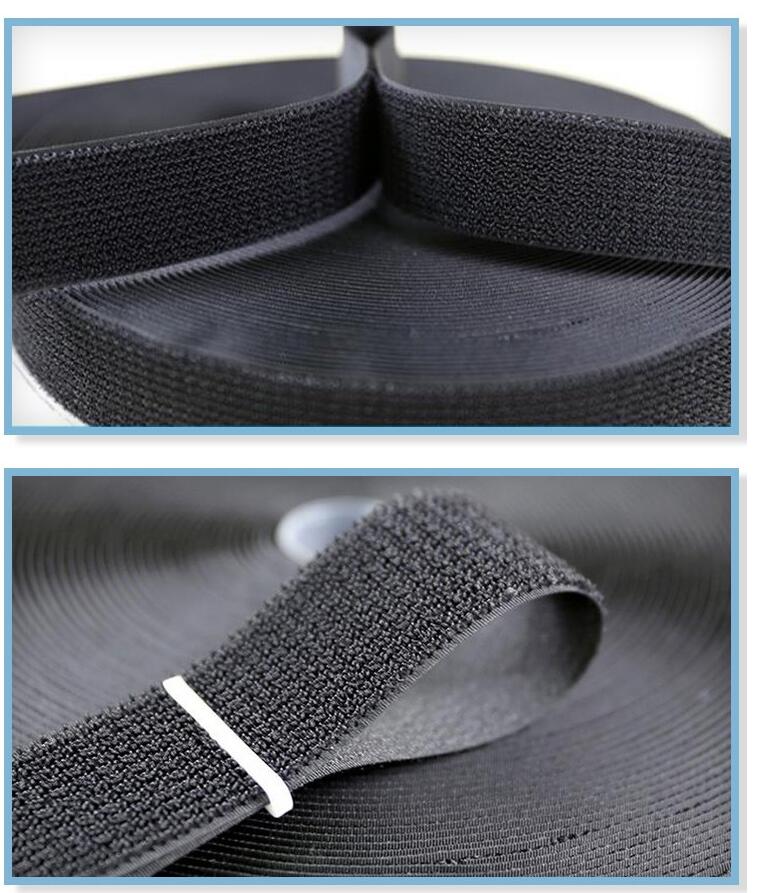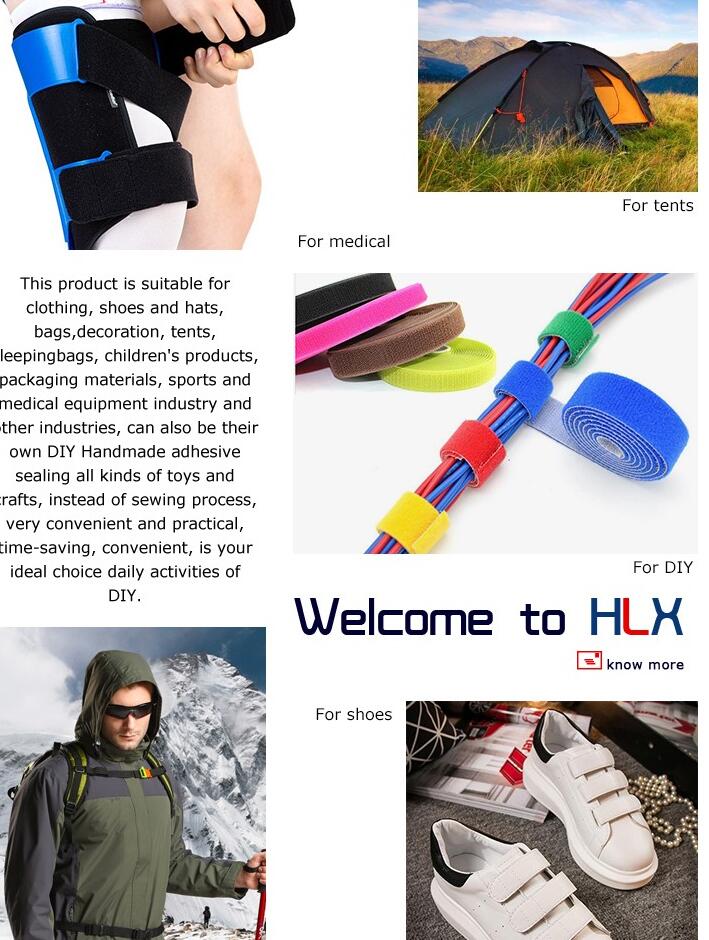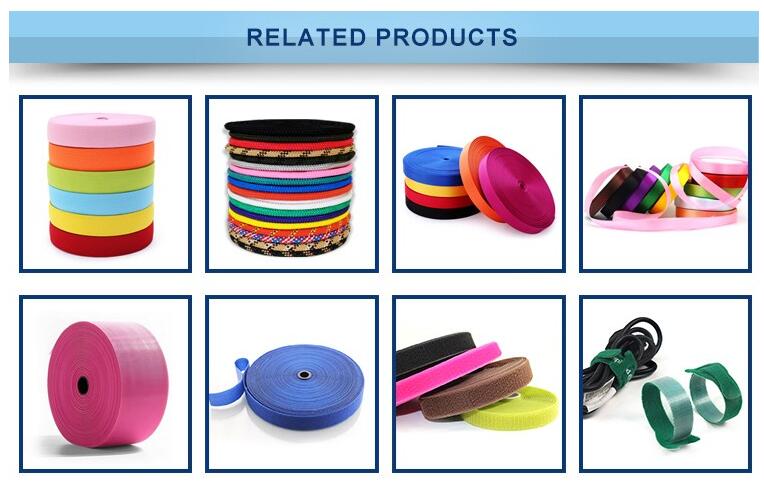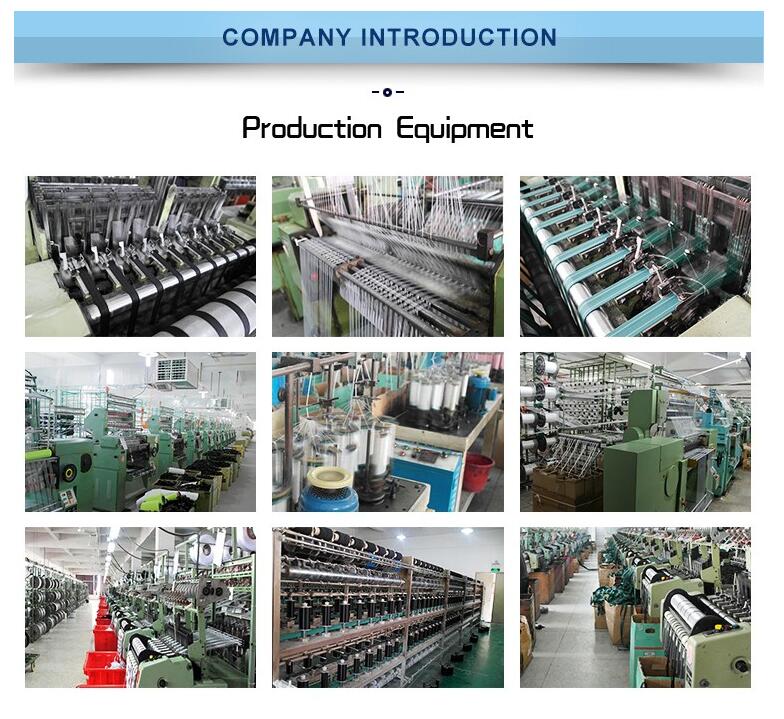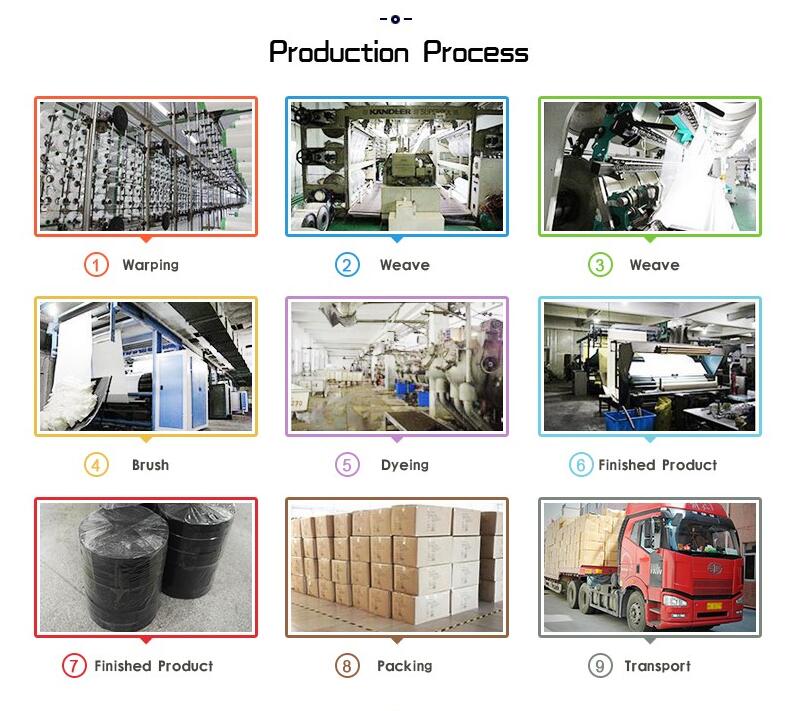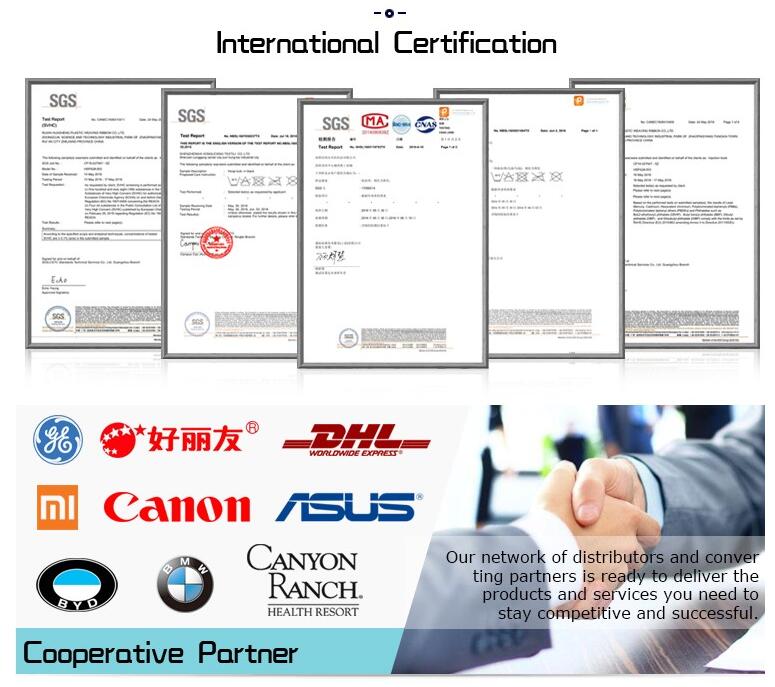 PRODUCTDETAILS

Wijd gebruik
Gebruikt in de medische, auto- en luchtvaartindustrie wereldwijd. Geproduceerd volgens militaire specificaties en conform REACH & Rohs.

Stripsnijden
Gesneden & geperfd ​​in lengte of in rolvorm. Gemakkelijk sterven Snijden in munten en vormen. Bespaar tijd en geld op de baan.

Sterk Adhesief
Het is best bestand tegen ultraviolet licht, maar drijft niet. Het levensduur van de polyester haak en lus is hetzelfde als bij nylon: 20.000 operaties minimum.

Goedkope Prijs Goede Kwaliteit:
Velcro en elastiek, die direct van de fabriek verkopen, tegen een betaalbare prijs.

PRODUCTKLEUR

Wij dragen standaard haak en lus voor naaien in de volgende breedtes: 3/8 ", 1/2", 5/8 ", 3/4", 1 ", 1,5", 2 ", 3", 4 ", 5" en 6 ". Wij leveren dit product ook in de
volgende kleuren: zwart, Wit, Beige, Bruin, Coyote Brown, Coyote Tan, Ranger Green, Olive Drab,
Gebladerte groen, lichtgrijs, donkergrijs, bourgondië, roze, rood, oranje, geel, groen, enz.

PRODUCT TOEPASSING

Dit product is geschikt voor kleding, schoenen en hoeden, tassen, decoratie, tenten, slaapzakken, kinderproducten, verpakkingsmateriaal, sport- en medische apparatuurindustrie en andere industrieën, ook hun eigen doe-het-zelf-handgemaakte zelfklevende afdichting, allerlei tos en ambachten, in plaats van het naaien proces, erg handig, is uw ideale keuze dagelijkse activiteiten van DIY.
Product Categorie : Velcro Hook En Loop > Mixed hook & Loop Fastener